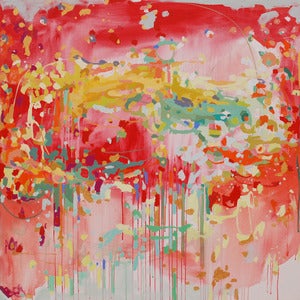 $

175.00
Printed with high quality archival photo inks. Color and texture are sublime. Keep out of direct sunlight though. Signed limited edition. See options for different sizes.
Hahnemuhle photo rag: 24x24 up to 48x48, one inch border with signature, ships anywhere in a tube.
Canvas roll: 24x24 up to 48x48, two inch printed border for stretching, ships anywhere in a tube. Signature on lower right of print.
Contact us for canvases mounted on 1.25 inch frame (sealed so it will not fade). Ships domestically only. Sorry international buyers, please see the canvas roll option. Your ship charge may be higher than listed here, depending on your location. Yes, these can be expensive depending on the size, but we charge only a bit more than it actually costs to make them.
Contact me for wholesale orders.
Disclaimer
This print is not for resell or commercial use (you may hang it in your lovely store, but you may not sell it in your lovely store).
You may not duplicate it in any form. Folks, I mean it. If you are a gallery or store, please see my FAQ and contact me directly.